As seen on Food Networks special "Diners, Drive-Ins, Dives."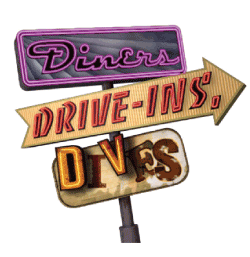 Rosie's Diner was voted

"Best Diner"

two years running by
Grand Rapids Magazine.
Come out to Rosie's every Wednesday for Cruise Nights and every Thursday for Bike Nights
Meet new people and feel at home!!
Open 24 hours a day
7 days a week
365 days a year
Welcome to Rosie's Diner in Rockford, Michigan - the original queen of diners and the most famous diner in the world. Seen across America for decades, Rosie's Diner remains an authentic and original icon of the American road. The star of much-loved Bounty paper towel commercials with Nancy Walker as Rosie the Waitress, Rosie's Diner is a familiar image in well-known photographs, familiar posters and on television. Most recently, Rosie's was featured on the inaugural episode of Food Network's show, Diners, Drive-ins and Dives.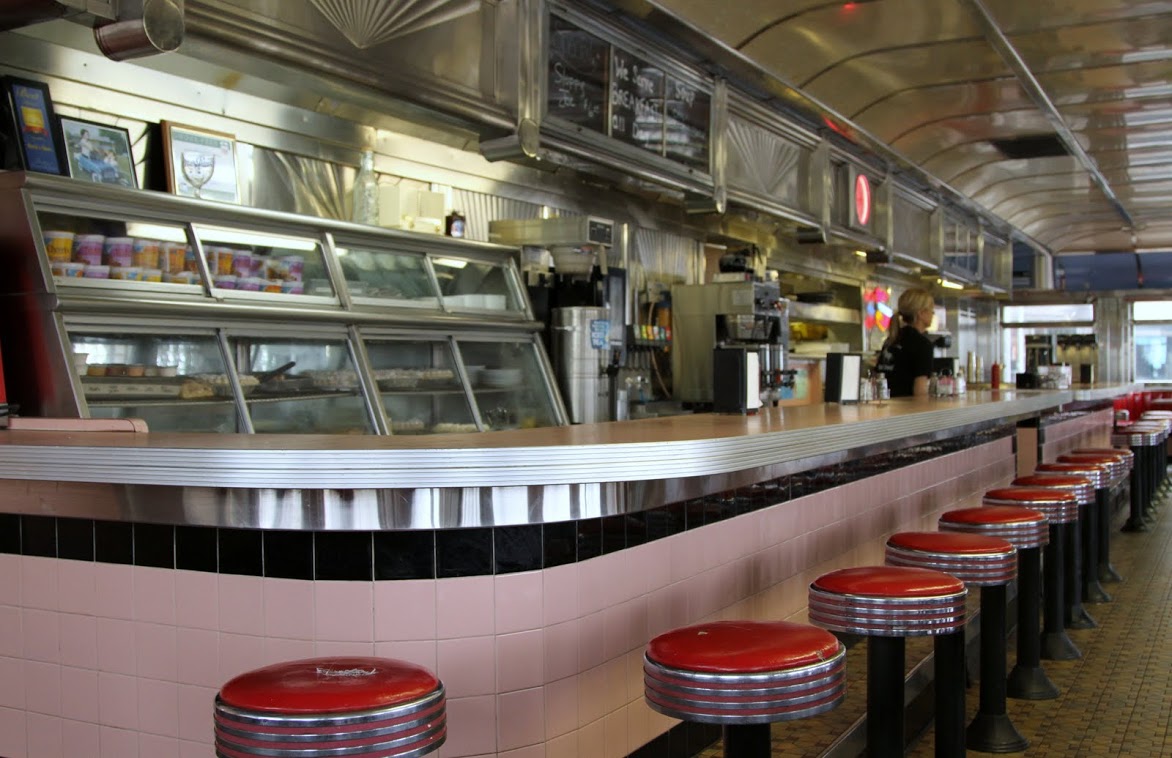 As charming, friendly and retro-cool as Rosie's Diner is, GREAT HOME-COOKED FOOD is our real claim to fame with locals and the thousands of folks who have traveled to visit us. We serve classic American diner fare, homemade and delicious, and serve it all up right with generous portions and moderate prices. Our customers can't get enough of our homemade meat loaf, real mashed potatoes and homemade gravy, our signature slow-roasted beef and noodles, hand-battered onion rings and other classic comfort food.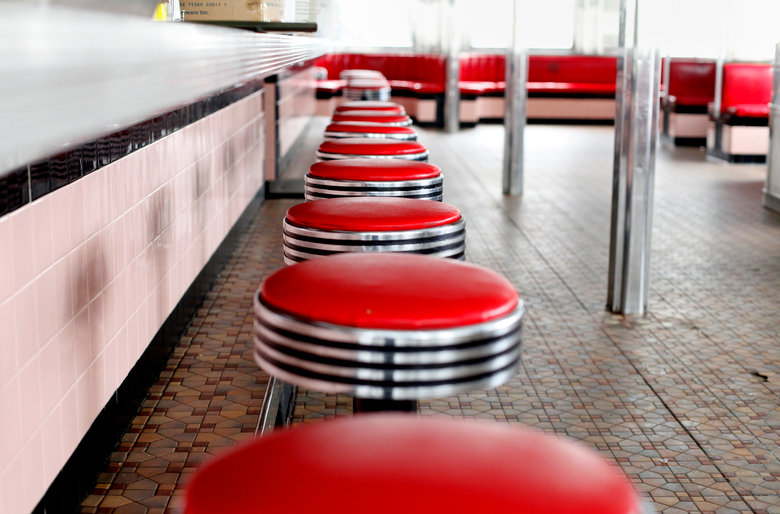 Our award-winning burgers are truly outstanding, especially paired with one of our hand-dipped shakes or malts, and you'll definitely want to save room for some of our very own diner-made pies. Our menu has something for everyone, including plenty of lighter fare and unique diner specialties you won't find anywhere but Rosie's. We're also open early every day serving the best breakfast around, featuring our classic diner breakfasts, specialty omelets, and our unique and delicious Cobblestone bread. And how can you have a diner without blue plate specials? Take a look at ours here, along with Rosie's Daily Deals and our homemade soups.